German rights sold for Ameera Patel's Outside the Lines
Thanks to Bieke van Aggelen's agenting we have sold the German rights for Ameera Patel's debut novel, Outside the Lines. The novel came out on March 29th of this year. Patel is a talented actor and writer, she wrote her debut novel while doing her MFA at Wits University.
Outside the Lines has been very well received, Patel has participated in several book festivals this year, Open Book, Kingsmead, and Essence Festival, and more to come next year. The novel has had great reviews. And now this! Before the book is even a year old. We at Modjaji Books are thrilled!
'Ameera Patel's first novel is edgy, witty, fresh, engaging, moving, memorable. This is an important new voice in the emerging movement of new South African fiction, taking us to places at once familiar and defamiliarised by the sensitivity of the writing. A vivid portrait of contemporary Johannesburg, wide-ranging, passionately engaged and acerbic.'
Craig Higginson
More about Ameera Patel – she is an actor who has worked on stage and in television (best known for her role as Dr Chetty in Generations). She is also an award winning playwright. She received a distinction for her MA in Creative Writing in 2013 (University of the Witwatersrand).
Here's an interview with Ameera Patel on SABC TV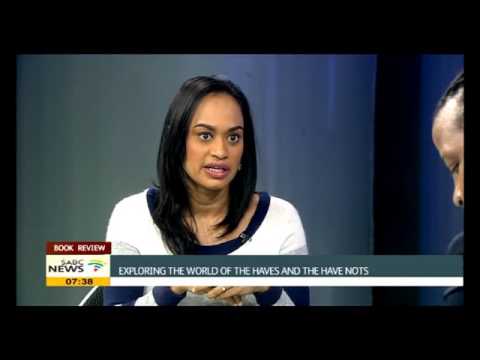 Book details